An Australian monthly and bi-monthly book subscription service
Half human, half machine. Our algorithm learns your preferences then gets to know you better as you tell us what you like and don't like about the books we send you. Our expert curators select books you'll love based on your personal preferences.
Born in Melbourne during the COVID-19 lockdown, our aim is to enrich peoples' lives in the age of social distancing and beyond with the joy of good books. We get non-readers reading and regular readers expanding their literary palettes.
Books delivered monthly or every two months, delivered anywhere in Australia.
A range of gift subscriptions are available, with fiction and non-fiction options.
If you've already read a book we send you, you can return it for free.
Learn more about how it works here.
Hit the Take Questionnaire button to get started, or hit Shop Gift Subscriptions to buy a subscription for someone else.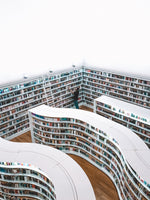 How it works
Answer the questions above so our algorithm can learn your taste preferences. Our expert curators will choose books for you based on what the algorithm tells us about your tastes.

Tell us what you liked and didn't like about each book you read and the algorithm will get to know your preferences better.

We build your initial taste profile based on your answers to our questionnaire and keep updating it as you give us feedback.

You can choose one book per month or one book every two months.
Books are sent out on the second and fourth Wednesday of each month and the cut-off date for new subscriptions is the first and third Wednesday of the month.

If you've already read a book you're sent, you can exchange it. Free return shipping is included.
You can pause or cancel your subscription at any time.
Pay-as-you-go subscriptions starting at $32.95 per month or one book delivered every two months for $32.95 every two months, including Australia-wide shipping.
Gift book subscriptions are available here.
Already completed the questionnaire? Login or create an account then select your preferred subscription option.
Otherwise, hit the button below the get started.
Take questionnaire
Some of our recent selections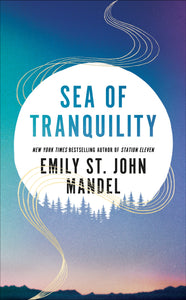 Sea of Tranquility by Emily St. John Mandel
The latest from a new master of speculative fiction - well written, imaginative and highly absorbing.
Cult Classic by Sloane Crosley
An original and hilarious story of dating and experimental psychology in New York City.
Ordinary Monsters by J.M. Miro
An exhilarating mix of gritty, historical fiction and mind-bending fantasy.